December 3, 2020
The Bredesen Protocol in South Africa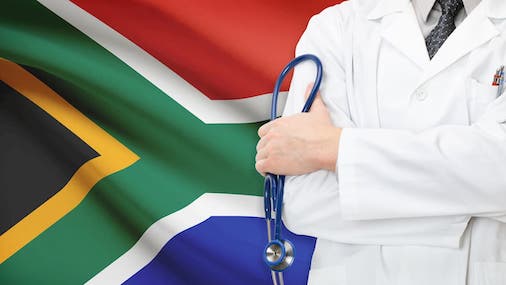 Largely thanks to the efforts of Willem Mostert, Ph.D., a social scientist in Cape Town, the Bredesen Protocol will soon be available in South Africa. Fourteen months ago, Dr. Mostert went to consult a neurologist as he recognized that his memory loss and overall cognitive functioning were declining by the day. His MRI report read as follows: "Excessive bilateral, fairly symmetric parietal atrophy raises the suspicion of young-onset Alzheimer's disease." He was told by his doctor that he does not have Alzheimer's disease and that he should return in six months. Because his MOCA score was 19/30 and he had problems with word finding, remembering the names of friends and relatives, forgetting appointments, had navigation problems, and increased memory loss, he realized that he was already exhibiting mild cognitive impairment, which often precedes Alzheimer's. Instead of waiting to see the doctor, he decided to read and apply the principles in Dr. Bredesen's book, "The End of Alzheimer's."

He was reassessed twelve months later and shown to have a normal FDG-PET scan with no cognitive concerns. Dr. Mostert's personal experience lead him to recognize the need to bring this protocol to his country in a big way, and he began a project called "Grow the Dementia Survivor's Club" with the goal of initially training ten South African physicians, ten dentists, and ten health coaches with the new ReCODE 2.0 Training to begin to build critical mass and finally offer substantive help to his fellow citizens dealing with cognitive decline.

His goal is one step closer to reality after over 200 South African practitioners, including Professor Tim Noakes, who's largely credited with bringing a low carbohydrate diet to optimize health to South Africa, recently joined Dr. Bredesen, the Chief Science Officer and Lance Kelly, the Chief Technology Officer for Apollo Health in an educational webinar entitled The Science of Preventing and Reversing Cognitive Decline. Dr. Bredesen outlined his theory of Alzheimer's in detail and gave many examples of patients who've successfully reversed their cognitive decline using his approach.

In an effort to persuade his countrymen to bring the Bredesen protocol to South Africa, Dr. Mostert quoted Maurice Maeterlinck, Belgian playwright, poet, and essayist who was awarded the Nobel Prize in Literature in 1911, "At every crossway on the road that leads to the future, each progressive spirit is opposed by a thousand men (and women) assigned to guard the past."  He then asked his prospective partners to consider where they would position themselves on this scientific crossroad of dementia.         

As a result of the tremendous interest and success of Dr. Mostert's vision, he's expanded the original goal from ten to one hundred physicians, dentists, and health coaches. He also plans to broadly educate the South African medical community and public-at-large about the protocol while building an infrastructure to support its use in his country. Additionally, he hopes to create a scientific research framework to collect data to help build proof of the efficacy of Dr. Bredesen's approach.

Any South African practitioners who missed the event can view the recording below and take advantage of a training discount of 50% off, reducing the price from $1,500.00 to $750.00 USD. To sign-up for the training, you can click here. If you have any questions about training, email us at apolloza@ahnphealth.com.
Watch here: