Practitioners
Become An Apollo Practitioner
Why choose Apollo? We support physicians, lifestyle, and nutritional experts by providing dynamic, evolving solutions for cognitive decline, empowering practitioners to mitigate their participants' risk for cognitive decline before it starts.
Have you already trained in Dr. Bredesen's Protocol? If you completed the past training course (no longer offered) called Reversing Cognitive Decline Advanced Clinical Training by the Institute for Functional Medicine (IFM), then you may proceed with setting up your Apollo Health practitioner account here.
Looking to find a practitioner certified in Dr. Bredesen's protocol?
Medical Practitioners
The Bredesen Protocol is personalized to improve cognition and reverse the cognitive decline associated with subjective cognitive impairment (SCI), mild cognitive impairment (MCI), and early Alzheimer's disease. Apollo Health's training program under development will provide the tools needed to manage the overall care, identification of the impairment, and treatment plan using the Bredesen Protocol along with training to become a ReCODE Report practitioner. Bredesen protocol practitioners are in high demand and the specialized knowledge and expertise to be provided by Apollo Health place you in the perfect launching spot to ascend as a leader in the field of treating, preventing, and reversing cognitive decline.
Learn More
Bredesen Center of Excellence (Coming Soon)
In addition to Apollo Health's training program coming soon, we are working on Phase II of our certification and training offerings, and those efforts will be known as the "Bredesen Center of Excellence." The certification program will work with health and medical professionals, clinics, hospitals, facility, and staff, to ensure that the delivery and execution of the protocol meets Apollo Health's standards. Beyond individual training, this will be a deeper-dive and immersive experience into care management and delivery of the protocol.
Learn More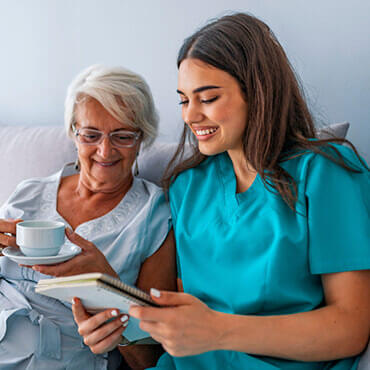 LifeSeasons Supplements
Apollo Health and Dr. Dale Bredesen's strategic partnership with LifeSeasons® arm those in Apollo Health's community with a powerful tool in the fight against cognitive decline with condition-specific nutritional supplements, which are third-party tested for purity and quality. The supplements formulated by LifeSeasons are a critical aspect of the protocol. Micronutrient deficiencies are a contributing factor frequently associated with cognitive decline. These supplements aid in mitigating those nutritional deficits, and along with diet, exercise, sleep, and brain-stimulating games, offer a unique compliment to the overall science behind the Bredesen Protocol and the ReVERSE program.
Learn More
I see more and more patients who ask to follow The Bredesen Protocol for Alzheimer's disease or Parkinson's disease. The results are very encouraging. I saw a psychiatrist who was diagnosed with Alzheimer's disease. Three months after starting the protocol, neuropsychological test scores had gone back two levels and, as he continues his professional activity, his assistant told me that he was much more efficient.