October 13, 2023
KetoFLEX 12/3 Kitchen: Slow Cooker Season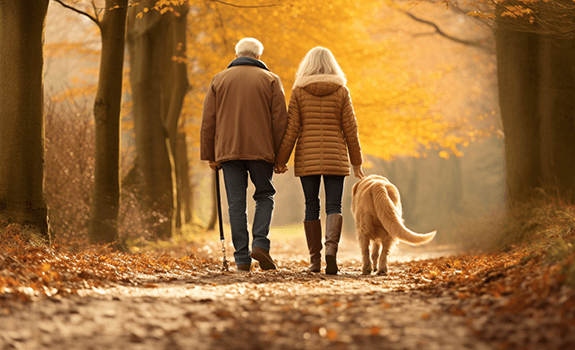 Fall is the perfect time to dust off your slow cooker. There's nothing more enticing than coming home after a brisk autumn walk to the fragrant smell of a savory stew waiting for you.
This month's recipes for PreCODE and ReCODE members are Slow Cooker Lamb Stew, Green Salad with Maple Vinaigrette, and Pumpkin Spice Latte (see recipe below).
Pumpkin Spice Latte
Pumpkin spice season has arrived, and so has your perfect fall dessert. Be your own barista with our pumpkin spice latte, filled with flavor and zero inflammatory sugar. If you're enjoying it later in the day, be sure to substitute it with decaffeinated coffee to ensure sweet dreams. 
Yield: One Latte

Ingredients:

● ½ tsp pumpkin spice seasoning, plus more for topping (If you don't have a premixed one: Combine 4 tsp ground cinnamon, 2 tsp ground ginger, 1 tsp ground cloves, and ½ tsp ground nutmeg.)
● 1 cup almond milk, plain, unsweetened
● 1 pinch of pure stevia or monk fruit sweetener, such as Sweat Leaf or Pure Monk
● ½ tsp vanilla extract
● 2 tbsp pumpkin puree
● ¼ cup hot coffee, decaf is fine
● 1 can coconut cream, refrigerated overnight before making the latte

Directions:

1. In a small saucepan, combine the milk, pumpkin, pumpkin pie spice, and vanilla, mixing well over medium heat until warm.

2. Add in your sweetener of choice to taste.

3. Whisk your milk mixture vigorously until it appears foamy.

4. Pour your coffee into a mug and then add in the desired amount of milk mixture.

5. To prepare the coconut whipped cream, in a bowl, whisk the coconut cream well. Add some sweetener if desired. Make sure to refrigerate the coconut cream overnight.

6. Top the latte with a dollop of the whipped coconut cream and a sprinkle of extra pumpkin pie spice seasoning.