Home
First Real Hope for Alzheimer's
Science-based Prevention and Recovery for Brain Health
See Our Solutions
The First Survivors of Alzheimer's
The First Survivors of Alzheimer's is a breath of fresh air for those experiencing cognitive decline because these survivors haven't just survived, they've thrived. Hear their stories of resilience, preservation, and triumph, while absorbing the latest research on reversing cognitive decline.
The First Survivors of Alzheimer's draws a picture of what life is like with the disease but it's also bursting with unprecedented hope for patients and their families. Representing a massive leap forward, survivors describe how the program changed the trajectory of their lives: with the help of the Bredesen Protocol, they are now able to recognize faces, remember obligations, restore personal connections, and partake in their normal activities.
Hope through Science
Thirty-plus years of medical research have put Dr. Dale Bredesen, the Chief Science Officer (CSO) of Apollo Health, at the forefront of research into Alzheimer's disease prevention and memory-loss reversal. His research teams have made discoveries that changed our understanding of the fundamental nature of Alzheimer's disease and led to revolutionary treatments.
At Apollo Health, we turned Dr. Bredesen's protocol into action and put the health of your brain back in your hands with the only Bredesen-approved Protocol for preventing, treating, and reversing Alzheimer's disease and cognitive decline.
I see more and more patients who ask to follow The Bredesen Protocol for Alzheimer's disease or Parkinson's disease. The results are very encouraging.
He has completed the ReVERSE monthly program with dramatic improvement, has been tested, and demonstrated that he is now well enough to return to work as a doctor.
I may frame my copy of the test. God bless Dr. Dale E. Bredesen and the researchers that helped him…I honestly believe the protocol saved my life.
First to Publish Reversal of Cognitive Decline
Dr. Dale Bredesen, CSO for Apollo Health, was the first neurodegenerative disease researcher to publish peer-reviewed groundbreaking studies on reversing cognitive decline in Alzheimer's disease. Everyone knows a cancer survivor, but no one knows an Alzheimer's survivor, until now.
The following studies shattered preconceived notions and beliefs that Alzheimer's is unsurvivable, fostering hope for those facing cognitive decline or caring for someone who is.
EVIDENCE-BASED
ReCODE reports are the culmination of Dr. Dale Bredesen's 30+ years of innovative research in the field of cognitive decline.
ADVANCED TECHNOLOGY
The first software product that identifies individualized subtypes of Alzheimer's disease and cognitive decline.
PERSONALIZED PROTOCOLS
ReCODE provides an individual roadmap to guide participants and practitioners through the reversal and prevention of Alzheimer's.
Prevention & Brain Optimization
PreCODE is intended for individuals who are asymptomatic and interested in prevention of cognitive decline. It was designed for adults of any age with a family history of dementia, with risk factors such as pre-diabetes or inflammation, and for all of us who are over 45 years of age.
Personalized Steps to Prevent Cognitive Decline
BrainHQ Brain Training
Cognitive Assessments
Quarterly Q&A Opportunities with Dr. Bredesen
Quarterly Town Hall Videos
A Library of Written and Video Guides for Prevention
KetoFLEX 12/3 Recipes
Community Forums
Track your Progress with the ReCODE Mobile App
And Much More…
REVERSAL & BRAIN OPTIMIZATION
ReCODE is designed for individuals who require more resources to combat cognitive decline. With our specially trained Bredesen practitioners, we can provide quality, precision care to help you reverse existing symptoms. ReCODE is most effective when used as early as possible in the disease process.
Personalized Steps to Reverse Cognitive Decline
BrainHQ Brain Training
Advanced Cognitive Assessments
Monthly Q&A Opportunities with Dr. Bredesen
Monthly Town Hall Videos
A Library of Written and Video Guides for Reversal
KetoFLEX 12/3 Recipes
Community Forums
Track Your Progress with the ReCODE Mobile App
And Much More…
Wondering Which Solution is Right for You?
Consider taking our Cognitive Quotient "Cq" test, designed to provide a snapshot of your current cognitive abilities. Cq is a test devised by Dale Bredesen, MD, and created specifically to detect early signs of neurological degeneration. The Cq Assessment is comprised of the AQ-6 Questionnaire, a subset of the AQ-21 (a proven informant-based screening questionnaire for Alzheimer disease), and an abbreviated CNS Vital Signs assessment (that evaluates executive function, speed processing, verbal and visual memory). Your Cq score is a percentile, based upon how well you perform in comparison to age-matched peers. Your results will determine which program is right for you.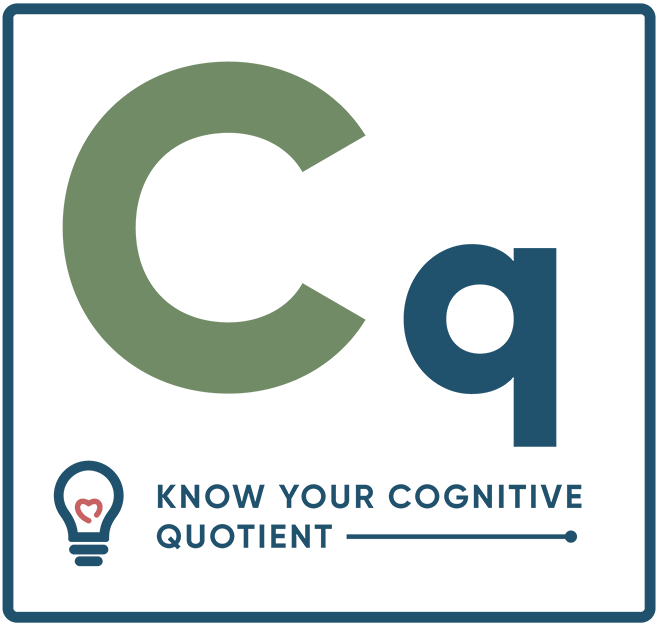 Our Vision
Apollo Health is building the first-ever community around the prevention and reversal of cognitive decline. Our vision is to build communities that support our participants throughout their journeys to manage brain health. Our community members have access to the resources and guides they need to be successful. Apollo Health's Community encompasses a professional care team of support staff that works with our participants on the ReCODE and PreCODE Programs, and the Bredesen Protocol.
Latest News
January 21, 2022•KetoFLEX 12/3 Kitchen
From Dr. Bredesen
January 19, 2022•
December 17, 2021•
Dale Bredesen, MD
An internationally-recognized expert in the mechanisms of neurodegenerative diseases, Dr. Dale Bredesen's career has been guided by a simple idea: that Alzheimer's as we know it is not just preventable, but reversible. Thanks to a dedicated pursuit of finding the science that makes this a reality, his idea has placed Dr. Bredesen at the vanguard of neurological research and led to the discoveries that today underlie the ReCode Report.
Dr. Bredesen is a prodigious innovator in medicine, with over thirty patents to his name. Notably, he put much of his findings and research into the 2017 New York Times bestseller The End of Alzheimer's.
The End of Alzheimer's is a monumental work. Dr. Bredesen completely recontextualizes this devastating condition away from a mysterious and unsolvable process to one that is both preventable and, yes, reversible.